Mark your calendars for the 13th annual Yankee Springs Winter Challenge on January 6, 2024!  Race distances are 10k, 25k, 50k, and 50 mile.
Check-in time for cabins
Friday 5:00 pm
Packet Pickup
Friday 5:00 pm-7:00 pm
Saturday 5:00 am-10:00 am
Cut-off time for last lap of 50 miler
3:30 pm
Cut-off time for all races
8:00 pm
Check-out time for cabins
Sunday 11:00 am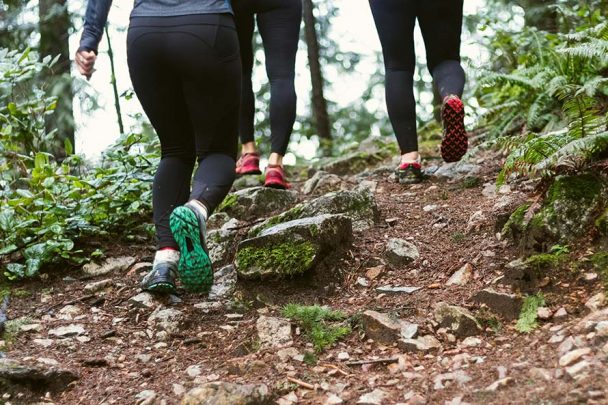 The Course
The courses for the Winter Challenge consist of a 10k loop and a 25k loop of mostly single track trail. The 10k course has 978' of elevation gain, and the 25k course has 1,388' of elevation gain. 50k runners do the 25k loop twice. 50 mile runners start by running a 5k loop and then do the 25k loop three times. Click here for a course map.
Aid Stations
The aid stations will be between 2 and 4 miles apart. There will be one aid station on the 10k course and three on the 25k course. You will pass the first one on the 25k course twice. There will also be an aid station at the start/finish. There will be a place for drop bags at the start/finish aid station.
Awards
Also continuing with Winter Challenge tradition, the finishers' award is a snow globe. There will also be awards for top 3 overall male and female, awards for male and female masters, and age group awards.
Lodging
We recommend staying in one of the rustic cabins or bunk houses at the start/finish area. The cabins and bunk houses are rustic but well-maintained and heated. (The bath house is not open during the winter, but there are vault toilets.) At this point the cabins are sold out, but there are still bunks available in the bunk houses. We take care of renting out the cabins, so sign up for lodging on the online registration. Individual bunk for $30, cabin for 4 for $80, cabin for 5 for $100. All lodging prices include 2 nights, both Friday and Saturday.
Parking
will be at the Long Lake Outdoor Center in the main lot and in the event field. Auxiliary parking will be available just East of the Outdoor Center at the Winter Sports Parking Area. As always we recommend carpooling to make the best use of limited parking.
Entry Fees
Hoodies are included in the race fee if you register by December 11.  After that date they will be available while supplies last.
This race typically fills up, so don't wait too long to sign up!
| | | |
| --- | --- | --- |
| 10k | $50 | $65 |
| 25k | $70 | $85 |
| 50k | $85 | $100 |
| 50mi | $95 | $110 |